Meek Mill Teaming Up with TIDAL, PUMA and Foot Locker For Unprecedented Pre-Sale Plan
[caption id="attachment_193167" align="alignnone" width="400"]
Courtesy of Fox 29 News Philadelphia[/caption]Meek Mill's highly anticipated new album CHAMPIONS will be released on Friday, November 30.This will be Meek Mill's fourth studio album.  Mill is teaming up a lot of major companies like TIDAL, PUMA and Foot Locker for pre-sale engagement.  The ambitious plan aims to connect the music and sports retail worlds together.Mill is not only a rapper and the CEO of Dream Chasers, Mill is also an advocate for criminal justice reform in
the United States. He is focusing
 on creating stronger prison rehabilitation programs, improving the bail system, shortening probationary periods.CHAMPIONSHIP
[caption id="attachment_211919" align="alignleft" width="267"]
Carl Webber attends the 2015 Urbanworld Film Festival at AMC Empire 25 theater on September 25, 2015 in New York City. (Photo by Astrid Stawiarz/Getty Images)[/caption]
Today, BET Networks announces the acquisition of
eight-part drama series
"Carl Weber's The Family Business
,"
based on
The New York Times
best-selling author's most popular family crime drama novel
starring
Ernie Hudson
.
Meet the Duncans
The star behind the internet viral video, "Mooo!" Doja Cat is featured on this week's episode of Billboard's "You Should Know."
On this weeks' episode, we get to learn more about the artist Doja Cat. The singer answers 11 different questions.When asked what was her first job, Doja Cat explains that she never had a job before. Her first job is being a musician and it started when she dropped out of school. She explains how she started by opening Garageband and messing around with different beats.In the rest of the video, Doja Cat describes her biggest guilty pleasures, speaks on social media and the different artist she would love to collaborate with. Also, Doja Cat speaks about the inspiration behind her viral video "Mooo!"Doja Cat is a 23 years old singer,
Radio Milwaukee/gener8tor's first music accelerator ends with showcase concert.
[caption id="attachment_211910" align="alignleft" width="267"]
Photo credit: Melissa Miller[/caption]Up-and-coming Milwaukee musicians Lex Allen, Crystal Knives, Abby Jeanne and Zed Kenzo completed their intensive Backline accelerator with a showcase performance last week, following 12 weeks of immersion in the music business and fruitful musical collaborations in multiple cities.As part of the Backline program, some of the 2018 artists traveled to New York City, Los Angeles and London for sessions, collaborations and meetings with top musicians and industry experts at major talent agencies, record labels, streaming services, management companies, music publishers and law firms.Backline, created by 88Nine Radio Milwaukee and gener8tor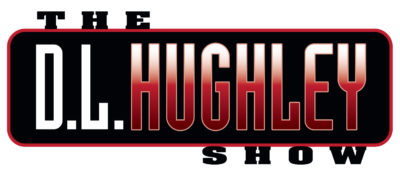 Today (Nov.20) on the DL Hughley Show's #GEDSection, DL Hughley discusses how the president should act accordingly to certain situations.He explains how the president should try to act as he cares about what is going. This includes getting along with other world leaders, going to cities where tragedy struck and saying nice things, and visiting veteran memorials on Veteran's Day.Hughley explains how Trump refuses to believe what his intelligence agencies tell him and believes what's convenient for him. In addition, Hughley talks about how Trump is using the caravan as a politic stunt. And sending troops away from their families during the holidays and more.You can watch today's #GEDSection down below.https://www.facebook.com/TheDLHughleyShow/videos/707144373000872/
Gunpowder & Sky attained the worldwide distribution rights to Alexandra Cuerdo's Filipino Documentary 'ULAM: Main Dish."
'ULAM: Main Dish' shows the rise of the Filipino food movement in the US and how the chefs are being accepted. Some of the chefs shown in the film are celebrity chef Alvin Cailan, creator of LA's favorite Eggslut and the Usual; chefs Chad and Chase Valencia and their Food and Wine's 2018 Restaurant of the Year, LASA; Nicole Ponseca and chef Miguel Trinidad, creators of New York City's Maharlika and Jeepney; and Los Angeles' Andre Guerrero of The Oinkster, Maximiliano and The Little Bear.The film was picked by Jonathan Gold as a special selection for the inaugural Los Angeles Times Food Bowl in 2017. Gold describes ULAM a "Love letter to Filipino cookin
Charlamagne tha God sits and talks to Dr. Phil about how anxiety helped him write his latest book today (Nov. 20).
Charlamagne describes how he has been dealing with anxiety his whole life. It wasn't until nine years ago when he was fired from radio for the fourth time was he diagnosed with anxiety. He didn't start going to therapy until seven years ago.He also shares with Dr. Phill the inspiration of the title 'Shook Ones' for his new book, and why he is sharing his experiences.You can watch a clip of the episode down below:https://www.youtube.com/watch?v=usUqhvT1Ric
Familiar faces are returning to the new Season of Love and Hip Hop and are shown on the newest trailer.
On the ninth season of Love and Hip Hop, Joe Budden returns with Cyn Santana and their baby boy. The couple is having trouble in paradise and is arguing throughout the trailer.Juelz Santana and Kimbella Vanderhee are returning for the new season and are facings serious problems. When Santana is facing the possibility of incarceration, Vanderhee has to prepare the children for the verdict.We also see Yandy and how life is treating her, and many more.Love and Hip Hop returns to VH1 on Nov. 26. Check your local listing for showtime.You can watch the full trailer down below.https://www.youtube.com/watch?v=w9Bl-UqZBd8
Justine Skye opens up about her own experience with domestic violence on Nov. 19 with the Breakfast Club.
She speaks on how at the beginning of the relationship and how she thought it was all love. When her significant other would tell her she can't do this or that, go somewhere, or speak to someone, she didn't give it more thought. Skye says those are signs of being controlling and signs you should watch out for. Also, how there's a difference between loving someone and being controlling. As well as how she couldn't believe how someone she thought loved her would hurt her.In addition, Skye also speaks about her mental health and seeking help. She talks about her close relationship with Kylie Jenner and how they aren't as close anymore. And she discusses her new single "Build," and the co
Ami Patel Brings Entertainment Experience From iHeartMedia
There's a new music and entertainment executive at the Forum in Inglewood, California.The Madison Square Garden Company announced on Monday that Ami Patel will serve at the Vice President of Artist Relations & VIP Services at the Forum.  Patel will be tasked with overseeing all internal and external ticketing, and on-site VIP and celebrity management for the famous arena."I am thrilled to join the incredible team at the Forum," began Ami Patel. "In my new role, I look forward to being part of the storied legacy of the Forum and contributing to the continued success of the leading destination for music and entertainment in Southern California," Patel added.Meanwhile, Patel is also responsible for all VIP needs for entertainment e