Cox Media Group Picks Chris Eagan as Senior Director of Operations for Atlanta Radio Stations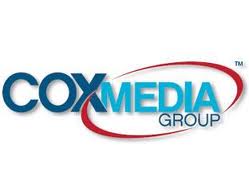 Cox Media Group has promoted Chris Eagan to Senior Director of Operations for CMG Atlanta.  Eagan's appointment is immediate.  In his new expanded role, Eagan will be in charge of programming for for B98.5 (WSB-FM), 97-1 The River (WSRV-FM) and Kiss 104.1 (WALR-FM). Eagan will also have continued responsibility for radio promotions and digital content, as well as commercial production in the Atlanta market.
"Cox Media Group is home to some of the best stations and talent in the media industry. I am excited for this new chapter in my career and look forward to continuing to grow and evolve these terrific Atlanta radio brands," Chris Eagan proudly shared.
According to CMG, Eagan's role as senior director of operations will be to lead the continued evolution of operations, brand presence, and station programming for CMG Atlanta radio.
"Chris is an outstanding leader who excels with a rare and winning combination of strategic thinking and flawless execution," stated Donna Hall, vice president of marketing, audience and newspaper operations for CMG Atlanta. "He is well-respected not only in radio but across all divisions of CMG, advocating for the brand and serving as a strong partner to his peers in TV and newspaper."
Eagan has been with Cox Media Group for a decade.  He joined Cox in 2008 as the program director at WEZN. In 2012, he assumed the role of director of branding and programming, responsible for on-air programming for WSB-FM and WSRV-FM in Atlanta. In addition, he also provides expert consultation and collaborates with six of CMG's radio markets as AC/Hot AC Format Leader to achieve target ratings in the adult contemporary brand.