Cox Media Group Picks Chris Eagan as Senior Director of Operations for Atlanta Radio Stations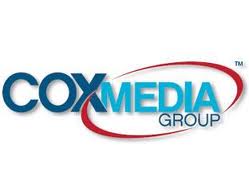 Cox Media Group has promoted Chris Eagan to Senior Director of Operations for CMG Atlanta. Eagan's appointment is immediate. In his new expanded role, Eagan will be in charge of programming for for B98.5 (WSB-FM), 97-1 The River (WSRV-FM) and Kiss 104.1 (WALR-FM). Eagan will also have continued responsibility for radio promotions and digital content, as well as commercial production in the Atlanta market.
"Cox Media Group is home to some of the best stations and talent in the media industry. I am excited for this new chapter in my career and look forward to continuing to grow and evolve these terrific Atlanta radio brands," Chris Eagan proudly shared.
Pages:First |1 | 2 | 3 | Next → | Last | Single Page