Ride Share companies like Uber and Lyft offering free and discounted rides on Tuesday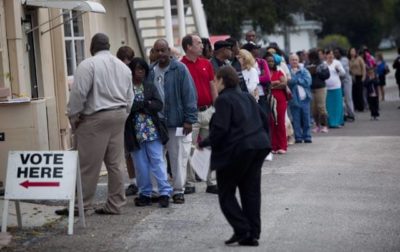 Voting is a civic duty that ride sharing companies and public transportation systems don't want you to take for granted.  That's why Uber and Lyft and electric scooter companies Lime and Skip are offering free and discounted rides for voters looking for a way to get to the polls on Tuesday.
Lyft made the announcement in August of half-price rides for voters on Election Day. Meanwhile, for underserved communities and voters with transportation challenges, rides will be free.
Meanwhile, Uber made the announcement in October that it is offering $10 dollar discounts for all rides to polling locations.  Uber also is offering a polling location button in the app to help voters know where to vote.
"With the 2018 elections around the corner, many organizations and companies across the country are going the extra mile to support our democratic process," shared Uber CEO Dara Khosrowshahi in a blog post. "Using our technology and resources, we can help make it easier for every Uber rider in the US to get to their polling place at the push of a button," Khosrowshahi continued.
According to The Center for Information and Research on Civic Learning and Engagement, 35% of young people who did not attend college said a lack of transportation was the reason they didn't vote in the 2016 election.
Meanwhile, Los Angeles and Indianapolis are also offering free public transportation all day on Tuesday, November 6.