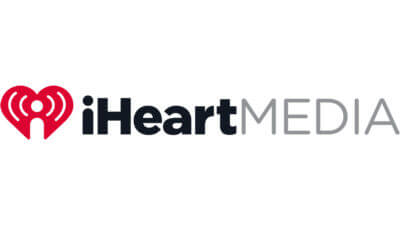 iHeartMedia announced today that Jeff Cage has been named Region Senior Vice President of Programming for its St. Louis Region, effective immediately. iHeartMedia's St. Louis Region has a strong cross-platform presence and includes a number of iconic brands and franchises — both broadcast and digital — encompassing more than 33 stations in Missouri and Iowa comprised of music, talk and news formats.
iHeartMedia has the leading consumer reach and influence across multiple platforms and delivers more live programming than any other media company. As Region Senior Vice President of Programming, Cage will be responsible for spearheading programming, promotions and digital strategies for radio brands in St. Louis and Springfield, Missouri as well as Des Moines, Cedar Rapids and Davenport, Iowa. He will also serve as Senior Vice President of Programming for the Des Moines market and Program Director for 107.5 KISS FM (KKDM-FM). Cage will report to Derrick Martin, Region President for iHeartMedia St. Louis, and Joel McCrea, Area President for iHeartMedia Des Moines.
"Jeff has done a tremendous job helping our radio stations in Little Rock become the go-to destination for listeners," said Martin. "We're very excited to bring his programming and leadership expertise to St. Louis to work with our talented team of Program Directors and to ensure we're sharing the music, news and moments that matter most to Missouri and Iowa residents."
Cage joins iHeartMedia's St. Louis Region from iHeartMedia Little Rock where he spent fifteen years and recently served as the Program Director of HOT 94.9, All The Hits, and 100.3 The Edge, Arkansas' Rock Station. He is a graduate of The University of Kansas.
"I'm thrilled to be joining the iHeartMedia's St. Louis Region and the Des Moines market," said Cage. "I've been a fan of these stations for years. This is an incredible opportunity to work with top-rated heritage stations, passionate veteran talent and a dedicated staff of programmers and personalities."
iHeartMedia is the leading media outlet in the St. Louis Region with multiple platforms, including its broadcast stations; live events; data; and its digital businesses and platforms, including mobile, social and its own iHeartRadio, iHeartMedia's free all-in-one digital music, podcasting and live streaming radio service – with more than 2 billion app downloads and 125 million registered users.