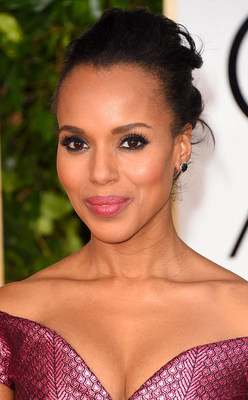 You may know her from her seven-year run as Olivia Pope on ABC's "Scandal" but Kerry Washington is currently living in New York with her family as she returns to Broadway in the new play "American Son." Washington also talks to Alec Baldwin about growing up in New York, her mother's influence on her education and her passion and ongoing work with the arts, education, producing and directing. Washington also answers the important question, who does she want to work with next.
Among the upcoming guests sitting down with Golden Globe® and Emmy® Award winner Alec Baldwin this season are RuPaul, Regina King. Previous guests who have appeared on "The Alec Baldwin Show" include Robert De Niro, Taraji P. Henson and Kim Kardashian West.
Kerry Washington's episode on "The Alec Baldwin Show" is scheduled to air on Saturday, December 15 from 10:00-11:00 p.m. EST on ABC.