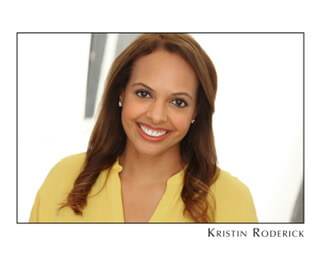 Townsquare Media Inc. announced today that Kristin Roderick has been promoted to Vice President Partnership Sales for New Jersey, reporting to Townsquare Senior Vice President Rob Williams.
As head of New Jersey Partnership Sales, Ms. Roderick will identify and lead the Company's top revenue opportunities in the region. Ms. Roderick will work in partnership with local management and account executives to strategize effective and cutting-edge marketing solutions for Townsquare's regional clients. The role will create ease of execution and expediency both internally and client facing with a commitment to clear communication to all stake holders.
"No media company has a stronger platform in New Jersey than Townsquare to help our clients achieve their marketing objectives. I'm looking forward to leveraging Townsquare's dynamic and diversified marketing platform, to help some of the biggest and best agencies and businesses in the area accomplish their goals and increase their business," said Ms. Roderick.
"Townsquare believes we win when our clients win; and, Kristin has a long track record of understanding how to develop solutions in partnership with advertisers to deliver needed results. With her extensive marketing knowledge and market experience, Kristin is the ideal person to lead this important effort in New Jersey," commented Mr. Williams.
Townsquare New Jersey is home to many of the best and most iconic brands in the industry, including Marconi winners NJ 101.5 and WPST. Our 17 radio stations, websites, and mobile apps reach more people in New Jersey each week than any other medium, and our sales and marketing teams have decades of experience executing marketing plans on behalf of our clients.
Ms. Roderick joined Townsquare in November of 2017 as their Director of Regional Partnerships. A media sales veteran, Ms. Roderick has held General Sales Manager and Director of Agency Sales positions at iHeart NYC and a Senior Account Executive position at Emmis Communications NYC.