16 time Grammy-winning rocker Dave Grohl and Live Nation Entertainment President/CEO Michael Rapino will sit down for "The Conversation" as part of the Pollstar Live! Conference and Awards in Los Angeles Feb. 11-13.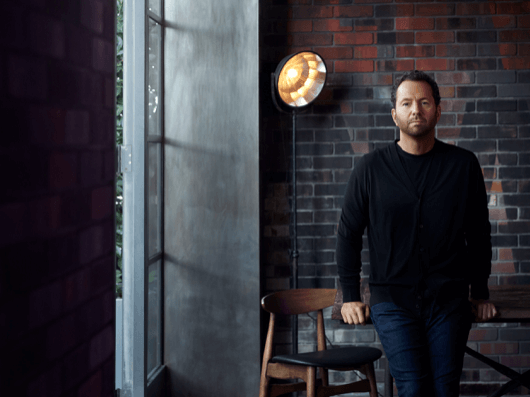 An unprecedented number of movers and shakers of the global live entertainment industry will gather at the Beverly Hilton Hotel for what's projected to be the largest live music industry conference, culminating in the 30th Annual Pollstar Awards on Feb. 13, hosted by Bert Kreischer in the Beverly Hilton's International Ballroom.
Pollstar Live! Conference & Awards 2019 registration has already surpassed 2018's record-setting year, and will be the largest live music conference in history.
Grohl and Rapino join a stellar lineup of artists and industry executives who will speak at Pollstar Live!, which begins Feb. 11 with Production Live! Among those scheduled to speak at the conference are artists including rising R&B superstar Khalid, funk icon George Clinton, My Morning Jacket front man Jim James, and Mötley Crüe/Sixx AM's Nikki Sixx, as well as a group of the most respected touring musicians in the world, the latter for a panel offering their perspective in a session titled "I'm With The Band," moderated by RocNation's Tamara Conniff.
Further enhancing the Pollstar Live! panels are industry executives Arthur Fogel, Chairman of Global Music & President of Global Touring, Live Nation Entertainment; Louis Messina, CEO, Messina Touring Group; Alissa Pollack, EVP, Global Music Marketing; Bozoma Saint John, CMO Endeavor; Nederlander's Alex Hodges; and numerous agents and executives including Paradigm's Marty Diamond, Rob Prinz of ICM Partners, David Zedeck of UTA, WME's Michele Bernstein, and many others.
Among the topics to be examined are such relevant issues as inclusion riders, venue/promoter/agent relations, mobile marketing, blockchain ticketing tactics, multi-rights deals, boutique festivals, and the latest regulations, concepts and technological enhancements in touring production. This year's Pollstar Live! programming will give more focus to international touring with the "International Track in Association with Midem," and a look at innovation and positive disruption with the "Rainmaker" series of interviews.
Production Live!, the production/transportation-focused kickoff of the annual gathering, will take on the production side of the industry, with topics on technologically-enhanced live events, maximizing rehearsals, the latest technology in sound, lights and video, and more, delivered from tour managers, production managers, lighting directors, stage managers, and touring professionals, including production director Jake Berry who worked on tours for U2, the Rolling Stones, Beyoncé and Mötley Crüe, to name a few.
The Annual Pollstar Awards honors the highest achieving tours, venues, artists, events and executives from 2018. Among the artists nominated, as selected by the industry, are Beyoncé/Jay-Z, Bruce Springsteen, Bruno Mars, Chris Stapleton, Drake, Eagles, Ed Sheeran, Harry Styles, Justin Timberlake, Kacey Musgraves, Luke Bryan, Foo Fighters, Metallica, Post Malone, Shakira, Taylor Swift, U2, and many more.  Also to be honored are the top achievers among promoters, agents, venues, festivals, marketers, production professionals, and others that helped make the 2018 touring year one of the most successful in history. Additionally, to recognize the important philanthropic contributions of the live entertainment industry, Pollstar debuts the "Music Unites" award, which this year goes to Music for Relief, founded by Linkin Park, and now Entertainment Industry Foundation's official crisis relief program.