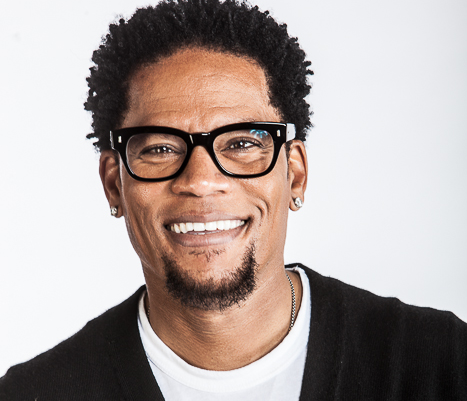 DL is the KING of Though-Provoking Comedy
I think that DL Hughley is merely scratching the surface of where he can go, wherever that may be. He's a modern-day Dick Gregory who makes brutal points laughable. Radio is the perfect vehicle for him and his co-host industry vet Jasmine Saunders. DL's passion for the community is evident and the greatest part of that is he can expand outside of the urban realm and bring issues of the community to the community OR to the world without worrying about advertising or pissing someone off at the corporation. 20 years ago that would not have been the case and this is why I LOVE technology so much.
I've seen talent like DL through the years never to be heard from again because of jealous PDs or station owners who put leashes on black men and women who were destined for greatness… and these were BLACK PDs and station owners. No breaks here, racism exists but we have done some interesting work on each other too.
DL has been around for many years and I have never met him or worked with him but when I worked at KJLH he was either leaving from working on the morning show with the late Cliff Winston or making an appearance but when I meet him the first question I would ask him is if he felt he had to dumb down in order to keep a job in radio in the past. I'm pretty confident it will be a rhetorical question but I would ask anyway.
Pages: 1 | 2 | Single Page