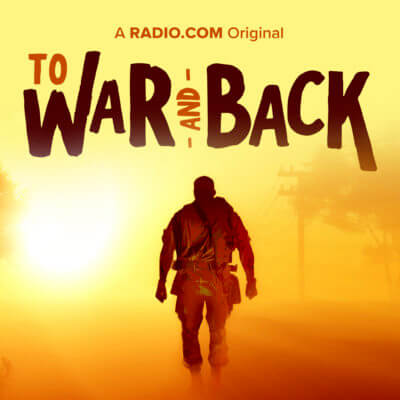 Entercom, a leading media and entertainment company and one of the two largest radio broadcasters in the U.S., and Cadence13, a leading premium podcast company, today announced the launch of "To War and Back", a 
RADIO.COM
 Original podcast series exploring the lives of three combat veterans and their journeys on the battlefield and on their return home. The full six-episode series will launch exclusively on 
RADIO.COM
, the fastest-growing digital audio app in the U.S, on June 10. "To War and Back"—a collaboration between Entercom and Cadence13 —features journalist and Navy veteran Phil Briggs, host of "Connecting Vets" podcast, traveling cross country to meet three combat veterans—US Marine Corps Sgt. Kirstie Ennis (Ret.), US
iHeartMedia, Inc. announced today that media industry veteran Kareem Chin has been named Senior Vice President and Head of Investor Relations, effective today. Chin will be based in New York and will report to Rich Bressler, President, Chief Operating Officer and Chief Financial Officer of iHeartMedia, Inc.
In his new role, Chin will be managing iHeartMedia's relationship with the investor community and ensuring that the company strategy is aligned with the needs of its equity holders following iHeartMedia's listing on the NASDAQ exchange. In this role he will work closely with Bressler; Bob Pittman, Chairman and CEO of iHeartMedia, Inc.; Paul McNicol, EVP and General Counsel; and leaders of iHeartMedia's Finance and Communications teams, and will oversee the company's investor conferences, investor meetings and quarterly earnings releases and financial filings.
"We're extremely
[caption id="attachment_227201" align="aligncenter" width="591"]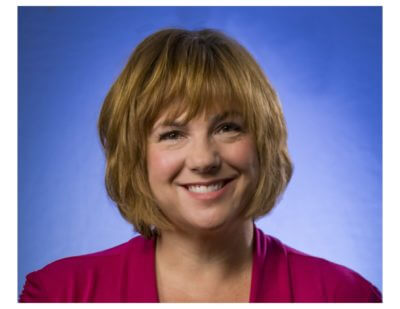 Libby Nolan[/caption] Townsquare Media Inc. announced today that Libby Nolan has joined the Company as Market President and Chief Revenue Officer for its Quincy-Hannibal local media cluster. Ms. Nolan will lead the local media team in Quincy-Hannibal, which includes Country Kick-FM 97.9 (KICK-FM), AC Y101 (KRRY-FM), Classic Country Kick-AM (WLIQ-AM), and News-Talk KHMO 1070-AM. She will report to Townsquare Regional Vice President Kelly Quinn. "Libby is a perfect match for what we look for in a leader at Townsquare. She brings with her exceptional experience in building sales teams and utilizing local talent to its fullest potential, which will enhance our 'Local First' approach in Quincy-Hannibal," commented Mr. Quinn. "There are great things in store for this m
  [caption id="attachment_226665" align="alignleft" width="285"]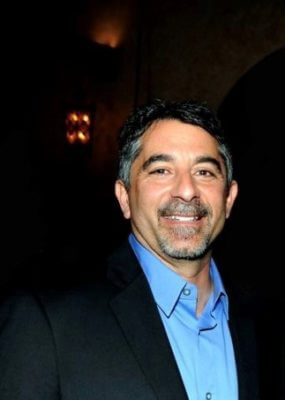 Neal Bird[/caption]
Sun & Fun Media
, a leading network radio company offering radio stations a unique suite of products and services designed to increase sales, improve ratings, and reduce expenses for 100% barter, and its affiliated next-generation radio syndication company
Key Networks
announce the appointment of affiliate sales veteran Neal Bird as Senior Account Executive for both companies.
Bird joins Sun & Fun Media and Key Networks after 11 years with Westwood One, where for the las
[caption id="attachment_226415" align="alignleft" width="267"]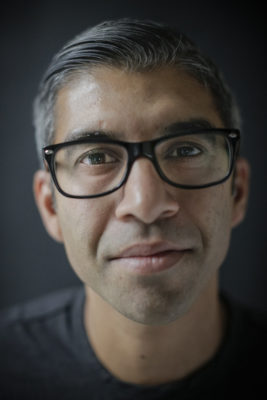 Rahul Sabnis[/caption] iHeartMedia announced today that Rahul Sabnis has been promoted to Chief Creative Officer & Executive Vice President for the newly-branded in-house creative group "TheStudio at iHeartMedia" reporting into Darren Davis, President of iHeartRadio and iHeartMedia Networks Group.
"Rahul continues to produce the impactful design and creative that defines our company's brand identity, and has truly enriched the way our iHeart brands look, feel and perform across all of our platforms," said Davis. "He continues to create a clear brand image for iHeart that successfully resonates with our audiences and delivers value and results for our partners."
Under Rahul's leadership iH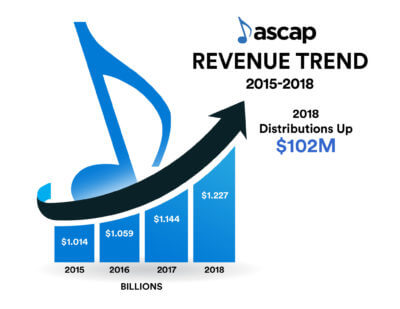 ASCAP, The American Society of Composers, Authors and Publishers, announced that its total revenues for 2018 topped $1.227 billion, an increase of 7% over 2017.  Additionally, ASCAP distributions crossed the $1 billion mark for the second year in a row, with $1.109 billion in royalties paid out to its songwriter, composer and publisher members. Distributions increased by $102 million, up 10% year-over-year.
ASCAP domestic revenue from US music licensing surpassed the prior year by 7% to hit $906 million.  Key licensing categories saw significant organic growth:  Audio Streaming revenue was up by 25% and Audio Visual by 7% year-over-year.  General and Background revenue, which encompasses more than 800,000 bars, grill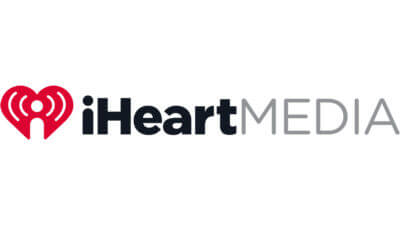 iHeartMedia, Inc. ("iHeartMedia"), America's number one audio company, today announced that the Company has successfully completed its restructuring process.
As a result of the comprehensive balance sheet restructuring, iHeartMedia's debt has been significantly reduced – from $16.1 billion to $5.75 billion.
In addition, in conjunction with completion of the restructuring, and in accordance with its Plan of Reorganization (the "Plan"), iHeartMedia and Clear Channel Outdoor Holdings, Inc. ("CCOH") have fully separated, creating two independent publicly-traded companies.  Clear Channel Outdoor Holdings, Inc. shares will continue to be traded on the New York Stock Exchange under the ticker symbol "CCO."<
Copyright @tagDiv | Made with Newspaper Theme