CUMULUS MEDIA announces that Chris O'Brien, Co-Host of the
103.5 WGRR morning show in Cincinnati, was named the 2019 Leukemia & Lymphoma Society's Man of the Year for the Tri-State Southern Chapter. O'Brien
captured the title for his efforts to fight blood cancer by raising funds and awareness for the Leukemia & Lymphoma Society during a 10-week campaign that kicked off in February.
His team "No Bad Days" raised $82,694 and the total effort by all involved raised $1,000,028 for the charity. The effort culminated in an event announcing the fundraising results on Saturday, May 18
th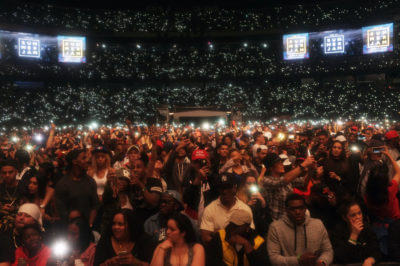 In 10 days, some of the biggest names in Hip Hop will converge upon the tri-state to perform at the hottest concert of the year: HOT 97 Summer Jam. Produced by HOT 97 WQHT-FM, #1 for Hip Hop, this year's Summer Jam performers include Grammy Award-winning artist and Bronx native, Cardi B, rapper, songwriter, and activist, Meek Mill, two-time platinum selling Hip Hop group, Migos, singer-producer, Tory Lanez, XXL Magazine Freshmen alum, A Boogie, and more. Taking place on Sunday, June 2, 2019, at MetLife Stadium in East Rutherford, New Jersey, Summer Jam is the event of the year where historic moments are made and Hip Hop music & culture are celebrated. Additional performers include Rich the Kid, Funk Flex & the Heavy Hitters, Davido, Casanova, Meli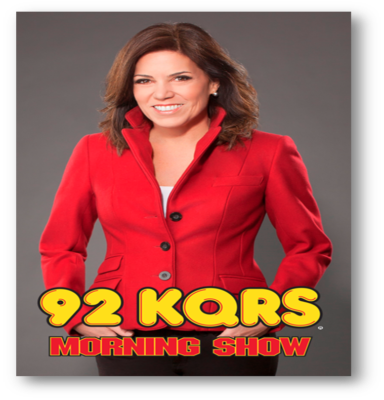 Michele Tafoya, co-host of "The Tom Barnard Show" on Cumulus Minneapolis-St. Paul's KQRS and long-time sideline reporter for NFL games, was named Outstanding Sports Personality -- Reporter at Monday's 40th Annual Sports Emmy Awards in New York City. Tafoya previously won in the same category in 2012 and 2014. She has been nominated seven times. Scott Jameson, Vice President, Classic Rock, CUMULUS MEDIA, and Operations Manager, Cumulus Minneapolis-St. Paul, said: "All of us at Cumulus Minneapolis are very proud of Michele winning this prestigious Emmy award. We're quite fortunate having her on our legendary morning show hosted by National Hall of Fame inductee Tom Barnard and the rest of the morning team."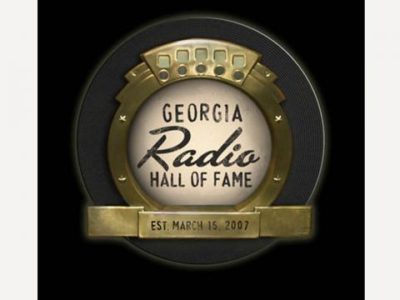 Bert
Parks
– While many will know that his career included a 24 year position as the host of the Miss America Pageant and the singer of the pageant's trademark song "There She Is, Miss America" they may not know that both his singing talent and emcee work began at age 16 in Atlanta, Georgia. A singing contest winner at 16, got him noticed and work at WGST as both a singer and announcer. He kept this work until his graduation from Marist Preparatory School. He would move to New York at age 17 to work at CBS radio as an announcer for numerous popular shows of the day and travelled with the Big Bands of Tommy Dorsey and Glenn Miller serving as an emcee for these shows, which were often broadcast. Bert Parks would go on to also host game shows
NBC and iHeartMedia have partnered to co-produce NBC's Songland Podcast, the official after-show podcast for NBC's new songwriting competition show, Songland. Through the partnership, special podcast vignettes will also be airing across iHeartMedia's broadcast stations reaching millions of listeners nationwide.
[caption id="attachment_225995" align="alignleft" width="285"]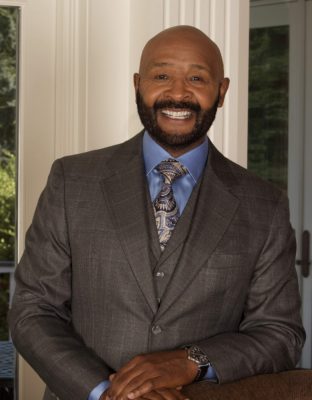 Rushion McDonald[/caption]
Multiple EMMY
®
-winning TV/film producer, social media influencer, entrepreneur, and branding guru
Rushion McDonald
, celebrates a two-year milestone for the month of May with his hit show
"Money Making Conversations."
McDonald shares key insights from a slate of gifted stars on their success in film, television, music, sports, fashion and lifestyle, entrepreneurship, and financial empowerment this month, as well as drawing from his expertise in the corporate and Hollywood business. Since creating "Money Making Conversations," McDona
The world premiere of See You Yesterday took place this evening, May 3, 2019 at the SVA Theater and was attended by director and writer Stefon Bristol, writer Fredrica Bailey, stars Eden Duncan-Smith, Danté Crichlow, Brian "Stro" Bradley, Marsha Stephanie Blake, Wavyy Jonez, Johnathan Nieves andcomposer Michael Abels. The screening was followed by an intimate Q&A with the director, screenwriter and key cast. [caption id="attachment_225896" align="aligncenter" width="643"]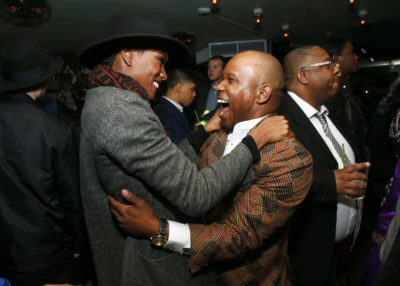 NEW YORK, NEW YORK - MAY 03: Damaris Lewis and Stefon Bristol attend the after party for Netflix's "See You Yesterday" Tribeca Film Festival Premiere at Catch NYC on May 03, 2019 in New York City. (Photo by Astrid Stawiarz/Getty Images for Netflix)[/caption] [caption id="attachment_225897" align="aligncenter" width="650"]
1
2
3
Page 1 of 3
Copyright @tagDiv | Made with Newspaper Theme