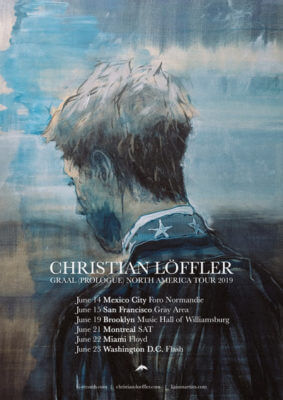 German producer Christian Löffler will embark on a North American Tour in June - playing Mexico City's Foro Normandie (6/14),San Francisco's Gray Area (6/15), Brooklyn's Music Hall of Williamsburg (6/19), Montreal's SAT (6/21), Miami's Floyd (6/22) andDC's Flash (6/23). The tour is in support of his new LP, "Graal (Prologue)" out 4/5  via Ki-Records, and follows a string of sold-out dates across Europe (Paris, Brussels, Warsaw, Prague, Berlin and more).
Christian's live sets thread the line between the raw, dry outbursts of psychedelic techno and more blissful and soothing deep
STAGE 13 SHOWCASES SHORT FORM SCRIPTED, UNSCRIPTED SERIES AT EMMY FYC EVENT   Creators, Cast and Producers of  "Snatchers,"  "I Love Bekka & Lucy" and "Independent" Discuss Storytelling, Authenticity and Diversity in Short Form...
Season 3 of OWN's megachurch drama Greenleaf will get a two-night premiere on Tuesday-Wednesday, August 28-29. The drama filled-season will feature guest stars including Beau Bridges, Iylana Vazant and Patti LaBelle. In the...