Ice Cube once said in a lyric, "Ice Cube is not for the pop charts," but he is definitely a pop icon now whether he likes it or not. He is a household name because he has done so much for the culture. He has his name in everything from film, music, The Big 3 basketball league, and now this new venture with LL Cool J where they are trying to buy a cluster of sports radio networks that Disney has to part ways with. Check out Cube's interview with Ebro where he talks about all of it. Also, see the prediction he made about Donald Trump. https://youtu.be/gb33yddfnP4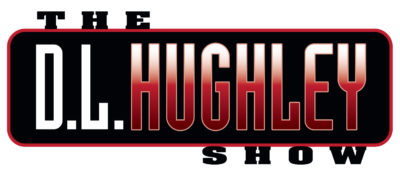 Today (Nov.20) on the DL Hughley Show's #GEDSection, DL Hughley discusses how the president should act accordingly to certain situations.He explains how the president should try to act as he cares about what is going. This includes getting along with other world leaders, going to cities where tragedy struck and saying nice things, and visiting veteran memorials on Veteran's Day.Hughley explains how Trump refuses to believe what his intelligence agencies tell him and believes what's convenient for him. In addition, Hughley talks about how Trump is using the caravan as a politic stunt. And sending troops away from their families during the holidays and more.You can watch today's #GEDSection down below.https://www.facebook.com/TheDLHughleyShow/videos/707144373000872/
Ice Cube recently released his single "Arrest The President" which was clearly taking aim at President Donald Trump. This single is a little taste of Ice Cubes highly anticipated album "Everythang's Corrupt"."Arrest the president, you got the evidence/That nigga is Russian intelligence/When it rains it pours/Did you know the new white was orange?/Boy, you're showing your horns/They're tryin' to replace my halo with thorns/You so basic with your vape stick/Let's go apeshit in the matrix," he spits.[embed]https://www.instagram.com/p/Bp2BfUxAbzB/[/embed]For now, the song is only available in select international markets but the clip posted on Instagram was long enough to satisfy what Cube's fans have been waiting for.[embed]https://www.instagram.com/p/Bpj1H75HGA5/[/embed]
Everythang's Corr
Melania Trump has made it clear that she and her team are not happy about the rapper, T.I's recent Dime Trap promotion video.During the one-minute clip, Donald Trump is seen flying off in a helicopter to handle presidential business. Meanwhile, T.I is sitting in the oval office when a Melania look-alike enters into the room only wearing the infamous "I Really Don't Care" jacket.After a while, she takes the jacket off and is completely naked. The look-alike proceeds to seduce the rapper while he remains seated smoking a cigar.[embed]https://twitter.com/Tip/status/1050912269553594368?ref_src=twsrc%5Etfw%7Ctwcamp%5Etweetembed%7Ctwterm%5E1050912269553594368&ref_url=http%3A%2F%2Fhiphopdx.com%2Fnews%2Fid.48822%2Ftitle.melania-trumps-office-calls-for-t-i-boycott-followi
Comedian Kathy Griffin appeared on the Breakfast Club this morning to talk about the aftermath of the controversial severed head photo of Trump. She explains that she thought it would be news for a day or two and she was not prepared for the massive backlash that she got which included her being investigated by the DOJ. She also states she was not able to work for two months because he was put on the no-fly zone list and that she felt she had no support from anyone except three people, once being Katt Williams.
I Know Why the Caged Coons Tweet
It was so ironic to see Omarosa selling her book
Unhinged
all over media yesterday as the latest effort from former Trump opportunists-turned-enemies to level his administration. The fact that this is not the first time that he has been recorded does speak volumes for him not having a
commendable 
sense in surrounding himself with the right people?While Trump is not viewed as a favorite of the black community neither is Omarosa and one can only ask, what kind of person who works within a political organization so powerful finds it necessary to record conversations even in the situation room?Omarosa KNEW of her imminent demise and was cashing out in advance. The name of her book should have been "
Dangerous AND Unhinged, But Enough About Me
On last night's "Daily Show," host Trevor Noah states that the environment is the Trump administration's "biggest enemy of all." Noah stated: "The Trump administration has had a grudge against Mother Nature ever since wind." He then went on to say the administration was coming for our furry friends too. See video below
SiriusXM announced that it will broadcast live Election Night programming across a wide variety of channels, offering fresh and insightful commentary spanning hard news,...
iNetRadio, the free and fully customizable internet audio player app, now includes live and on demand streaming links to all presidential and vice presidential...