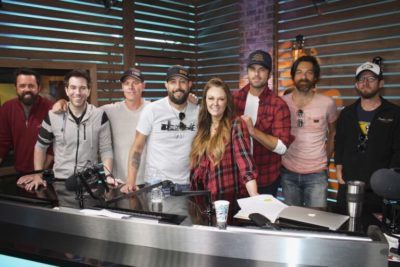 The Ty Bentli Show's Nashville studio was jam-packed this morning as Old Dominion stopped by to discuss everything from winning an ACM Award, to not getting to accept it on TV at the award show, to apps they use on their phones, to teachers who influenced them.
Hear the full interview and watch videos from their visit below.
Old Dominion Discusses Teachers Who Influenced Them:
Old Dominion on Not Getting to Accept ACM on the Award Show: "We Were Just Bummed a Little Bit":
Old Dominion Reveals the Apps They Use Most:
Old Dominion Talks Touring in the UK:
No tags for this post.